Wisdom for a long and healthful life. The first step is believing that good, better, best health is possible!
Parenting is challenging and overwhelming sometimes. The goal is not to be perfect, it is to practice the simple steps to good, better and best health. Download my free e-guide to give you and your kids a better chance at life long health.
Create better health for you and your kids.
Download my free guide for some direction!
Have you experienced cancer in your self or a loved one?
Did you know that you and your kids CAN have a healthy life? It is possible and it can be simple. If you want to develop strategies to reduce your risk or your kids risk of developing cancer, or an improved chance at surviving cancer, then I can offer you my wisdom for the best chance at a long and healthful life.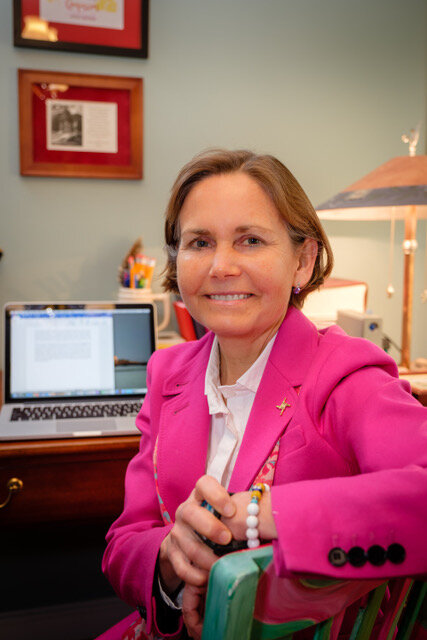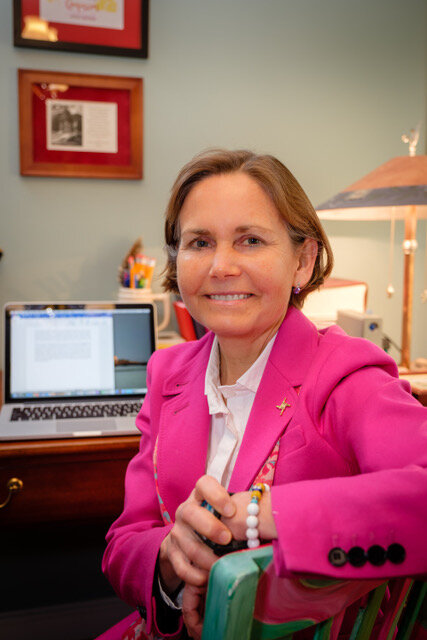 With over 40 years of experience as an Oncology Nurse, CNS, and/or Nurse Practitioner, I have seen many patients who have survived pneumonia, diabetes, heart disease, cancer, traumatic accidents, difficult upbringings, poor decisions and sometimes just bad luck.
I realize that sometimes life throws us a curve ball but what I know for sure is that some of these illnesses can be prevented, actually about 30-50% of cancers can be prevented when we know how and start during pregnancy, childhood and adolescence. I'm passionate about providing the right information to young families to reduce your risk and your children's risk of cancer.  If you haven't used any of these steps before, that is okay.  The important message is just to begin and continue the practice for good, better, best health and healing.
I bring research-based know-how to offer simple steps you can take to reduce you and your family's risk of cancer. What I have observed is that most parents are working hard every day to give their kids a better life. I would love to offer you the opportunity of also giving you and your kids the chance of a healthier life and reduced risk of cancer!
Credentials
Post Masters Nurse Practitioner Certificate with a subspecialty in Cancer Prevention and Control, University of Massachusetts/Worcester

MS in Rehabilitation Oncology, Boston University

BS in Nursing, Boston University
Aurelie Cormier is the proud mother of a young adult daughter.   She has worked for over 40 years at some of our nation's finest hospitals and has a specialty caring for people with cancer, particularly Women's Cancers, Lymphoma, Multiple Myeloma, Sarcoma and GI Cancers.  She has been caring for patients on units including Chemotherapy, Surgical Oncology, Bone Marrow Transplant, Symptom Management, Palliative Care and end-of-life care for their cancers.
She is an author and lecturer on a local as well as National level.  She has presented more recently at the Partners in Perinatal Health Conference, the Bioneers Conference, the Wellesley Sustainability Day and at the Virginia Thurston Healing Garden in Harvard, MA.
Aurelie's instincts and passions have always been in the area of Prevention, Successful Survivorship, Healing, Wellness Promotion and Women's Health. Her patients have taught her as much as she has taught them.  She has witnessed the impact of our changing foods, lifestyle, medications and environments on our health.   She has witnessed the benefits of technological advancements for the treatment of disease and believes, wholeheartedly, that we must balance these technological treatments with efforts and resources towards prevention and survivorship.  It is towards this end, that she birthed Beyond Cancer Survival in 2011 and most recently renamed it to W.E.L.L.N.E.S.S.© Parenting to give every family and child a chance for a healthy life.  Her companion online resources, was created to build a community of like-minded parents who are committed to building healthy families one step at a time.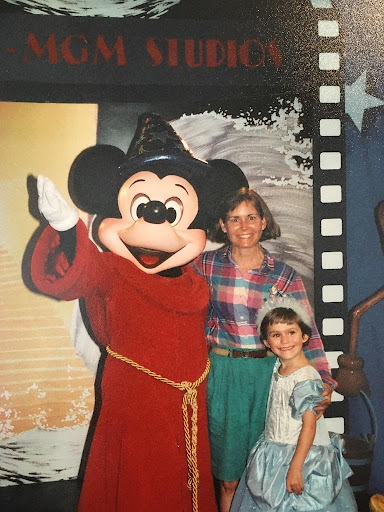 Selected Publications
3/2020 – Cormier, A. (2020). Reflections on the Lessons from our Patients in the Year of the Nurse and Midwife, ANA Massachusetts, 18, (1), pp 1,2.

12/2019 – Cormier, A (2019). Precautionary principle: Cancer prevention efforts during critical periods of growth and development, Clinical Journal of Oncology Nursing, 23 (6), pp 659-663. Doi: 10.1188/19.CJON.659-663.

4/2016 – Cormier, A, Drapek, L, Fahey, J, Rowen, B, Burns-Britton, B, Lavadinho-Lemos, M, and Hultman, T (2016).  When the patient seeks cure:  Challenging Chemo-Radiation side effects requiring creative solutions, Clinical Journal of Oncology Nursing, 20 (2), pp 117-120.
Honorable Mentions
February 2020 – Interviewed and highlighted in Feature article in Pirschel, C (2020) The value of vigilance New screening recommendations are vital for cancer prevention. ONS Voice, 35 (2), pp 14-18.
Selected Presentation
10/17/2019 – "Tips for good health and Cancer Prevention through W.E.L.L.N.E.S.S." Radio Interview on Gwen Rich Show, Spoony Radio with Gwen Rich, Chicago, IL

6/12/2019 – "Tips for Cancer Prevention through W.E.L.L.N.E.S.S.©" Video Interview for Helpsy Health, Sunnyvale, CA

5/29/2019 – "Clean Living-Detoxing" Virginia Thurston Healing Garden Workshop, Harvard, MA

11/12/16 – Art of Living Life Beyond Cancer Conference, Randolph, MA "Building a Life of Good Health for our Kids and Grandkids" Presented with Ruthann Rudel, Director of Research at Silent Spring

5/16/15 – Sustainability Festival, Wellesley, MA – Mindful Parenting:  Building the "Life of Good Health Trust Fund" for our Kids

10/25/13 – Bioneers Conference:   Connecting for Change, New Bedford, MA "Creating a Healthy Legacy for our Children through Mindful Parenting" Presented with Maryellen Maguire-Eisen RN MSN of the Children's Melanoma Prevention Foundation, Hingham, MA
"I can say from my own interactions with her that she not only talks the talk but walks the walk who lives by example as a mom with a young daughter! She is someone who I would recommend to follow if you are a parent on a mission to raise healthy and happy kids!"

-Angie Austin, Nationally Syndicated Radio Host
Connect with me today.
There's no committment, pressure, or obligation.